The three apartment units offer you a comfortable stay, immeasurable peace, and beautiful views. To keep you cool in winter, all apartments have underfloor heating, and air conditioning to keep you cool in hot summer days. Skiing and cycling are possible within the area, and our apartments offer big storage space (for skis or bicycles).
If you wish, you can use our small family fitness centre. You can also access the large terrace where you can sit and enjoy the view of the mountains and the surrounding area.
Guests can enjoy free parking in front of the building and free Wi-Fi.
Also your pet friends are welcome in our house.
SKI, HIKE or BIKE - which one would you chose?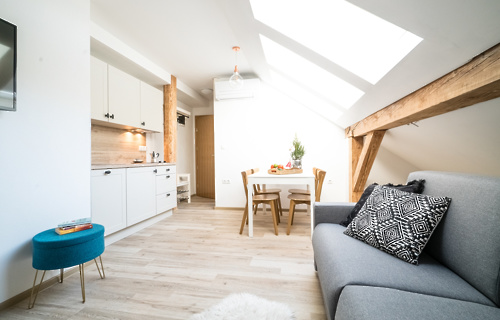 Hike (2+1)
kitchen with living room, bedroom, bathroom, big common terrace and room for skies and bikes
View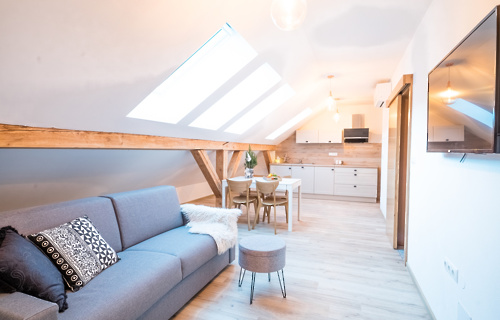 Bike (2+2)
kitchen with living room, bedroom, bathroom, big common terrace and room for skies and bikes
View